Rain is a top-tier creative team dedicated to strengthening your international market position.
Senior specialists. International profiles. Native English. Each partner guided by imagination and driven by a passion for doing things well.
Smart branding is the key ingredient to management and commerce success. And meaningful communication supports innovation and inspires loyalty.
We stand out for our ability to intuitively understand your needs and translate that insight into high-impact creative solutions.
Brands hire us to deliver solutions that match their needs and ambitions. Our projects are collaborative, intense, and sensitive to their constraints.
We're your (American) team in Paris.
Noel is a multicultural marketing and communications strategist. She got her start in the early 2000s launching websites for Disney then Packard Bell before branching out on her own. She's worked with startups, SMBs and multinationals helping them leverage digital for international growth. She holds a BA in French and Communications from Boston College and an MBA from ESSEC.
Chris is a creative director with over 15 years' experience developing brand identities, design systems and digital experiences in both New York and Paris. He was previously art director for Accenture. He has created and developed brand identities, marketing and communication materials, for the technology, hospitality, travel, health, and industry categories.
Susan is a marketing and communications professional with more than 20 years of experience. She led brand advertising and media for IBM and brand content for Texas Instruments in Europe. Susan's work spans the US and Europe, where she works with companies in their brand content strategy and development. Susan holds a BA and MBA in Marketing.
Bill is an award-winning copywriter and specialist in brand communications. He began his career in newspapers followed by marketing roles at Foot Locker and L'Oréal in the 1990s. By 2001, Bill made a full transition to copywriting, working for diverse global brands like Lexmark, Apple, L'Oréal and a more than a hundred others. He helps brands find their voice, build their image and, above all, sell their products.
Fabrice is an engineer and lead programmer with over 15 years' experience developing web and mobile applications in multiple industries. Trained in project management, he brings not only organizational skills and rigor to a job but also a pragmatic yet innovative approach to working. Method driven and focused he drives schedules and technology platform development.
Technology  /  Finance  /  Hospitality  /  Pharmaceutical  /  Retail  /  Transportation /  Agency  /  Industrial
Accor
Aéroports de Paris
Agence One
Air France
Air Liquide
Airbus
Alcatel
Apple
AXA
Biotherm
BNP Paribas
British Airways
Calvin Klein
Capgemini
Cartier
Chopard
Clear2Pay
Cosmo Tech
Coty (HSL)
Dash
DDB
Delta
Digitas
Disney
Draft France
Eau d'Issey
Essilor
Eurostar
Falcon (Dassault)
France 24
Hakuhodo
Honda Marine
HSBC
Huawei
Interbrand
Iveco
Jabmo
JWT
Kia
Klaxoon
Knorr
L'Oréal
Lancôme
Lexmark
Mazarine
Microsoft
Nuance Communications
Nestlé Waters
Nikon
Nissan
Novatris
Novotel
Ogilvy One
OpenClassrooms
Parker
Parrot
Pernod Ricard
Perrier-Jouët
Philip Morris Int'l
Pierre Fabre
Prophesee
Publicis
RATP Dev
Rémy Martin
Renault
Sanofi
Shell
Sodexo
Sofitel
Somfy
Systran
Thales
Unilever
Valeo
Vera Wang
VOID
W&Cie
Waterman
Yahoo!/BT
Zorba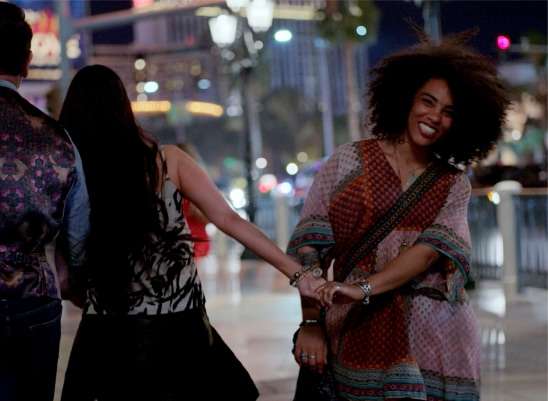 Script to promote Transdev's efficient, easy-to-use and environmentally friendly transportation services that connect people and communities.
POSITIONING, DESIGN, COPYWRITING
Diakustic needed to revamp their website to remain competitive. It was the occasion to remind clients of the importance of acoustic engineering.
Your in-depth, hands-on creative team.