Crew guidelines at a glance

Cabin crews at Air France needed an easy reference guide to the complex legislative documents that regulate employee rights and benefits. We gave it wings.
Since long flights tax crews to the limit, Air France provides employees with compensation, time off, meal vouchers etc. UNAC needed a way to distill an encyclopedia of corporate rules down to quick reference formulas that pilots and crew can use in-flight without wasting a minute.
Other applications in this space are overwrought and underwhelming. We wanted to break the graphic codes and avoid a "me-too" version. UNAC leadership shared this vision and internal design talent waiting to jump. We featured beautiful destination photography and a simple color coding system with advanced search filtering to get users to the data they need quickly.
Working with a reactive client and directly with the decision makers streamlined the design process. Feedback from beta users on working prototypes also helped save hours in development. We implemented an agile process during wireframing which gave us more time to develop design concepts.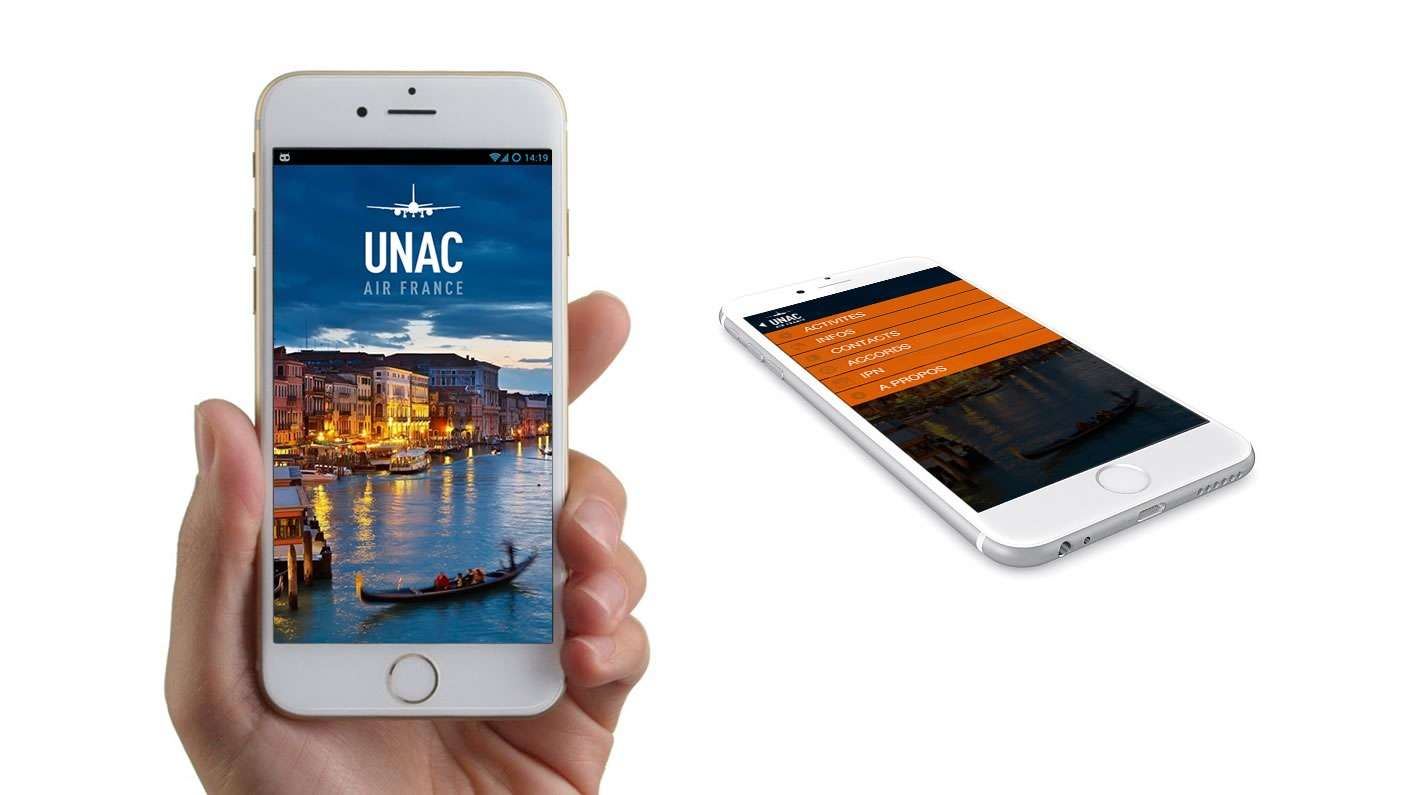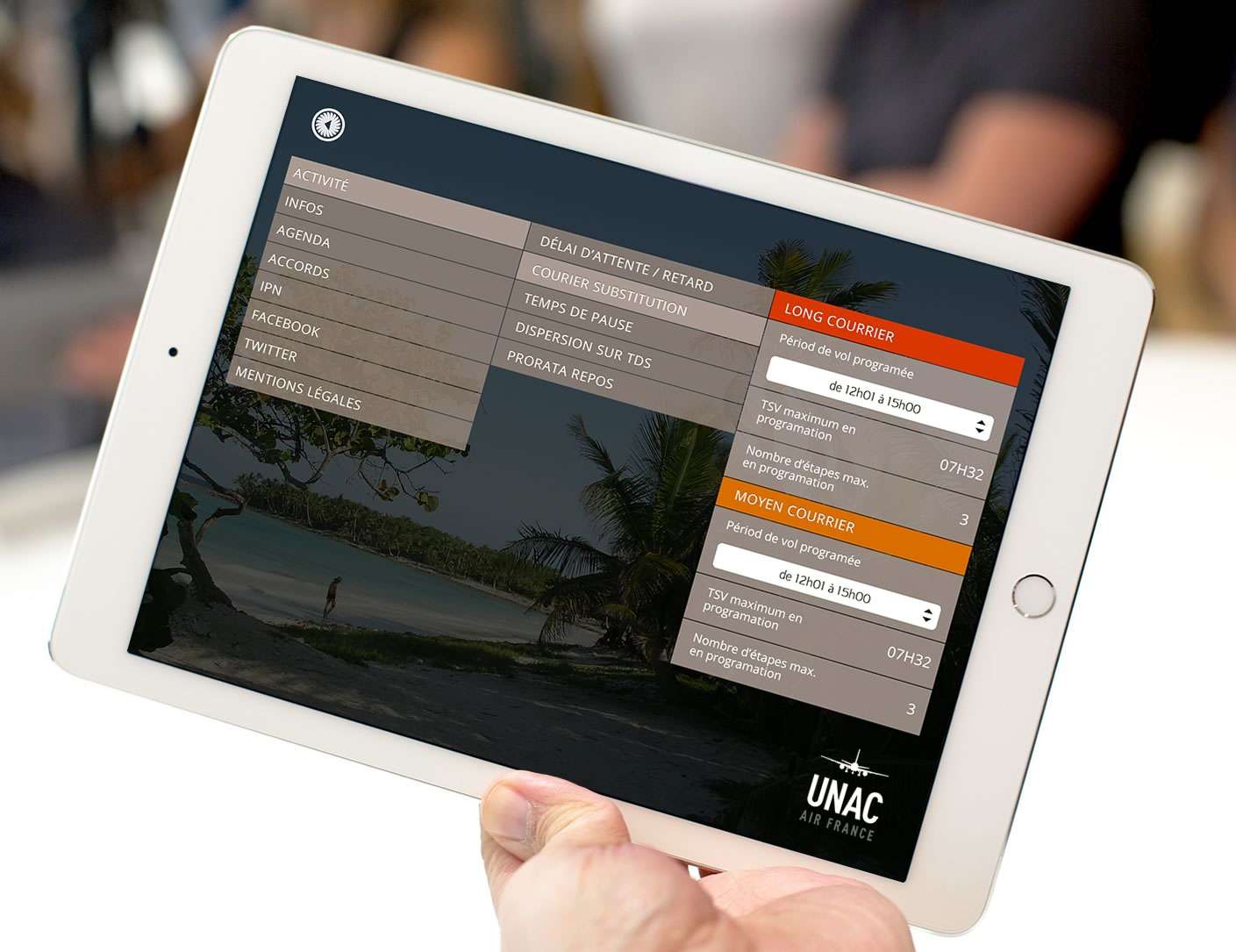 Tactical brand marketing & creative communications