Pure Tech venture capital science and investment

Reposition the brand to communicate cutting edge science and differentiate from other biotech companies. The client felt the messaging needed to be more clear, streamlined, impactful and compelling with a design to match.
Develop a more engaging and audience-relevant digital and print informational presentation. Reposition the company with new high-level messaging and compelling design to attract new potential investors and pharmaceutical partners.
The client successfully launched a new program at the U.S. SXSW tech conference, attracted global investment through a London Stock Exchange listing and has partnered with major pharma companies, including J&J, Pfizer and Novartis.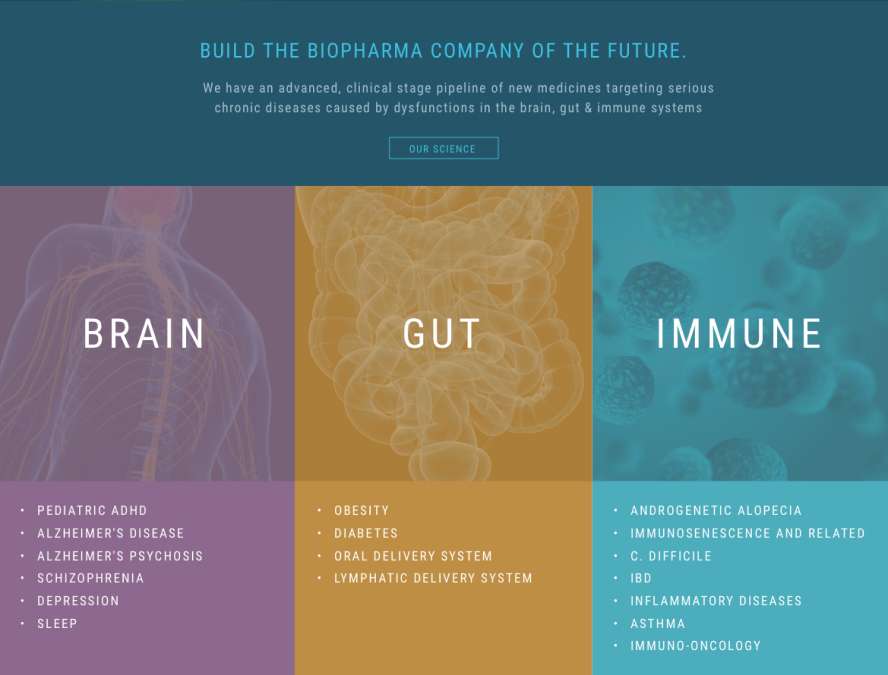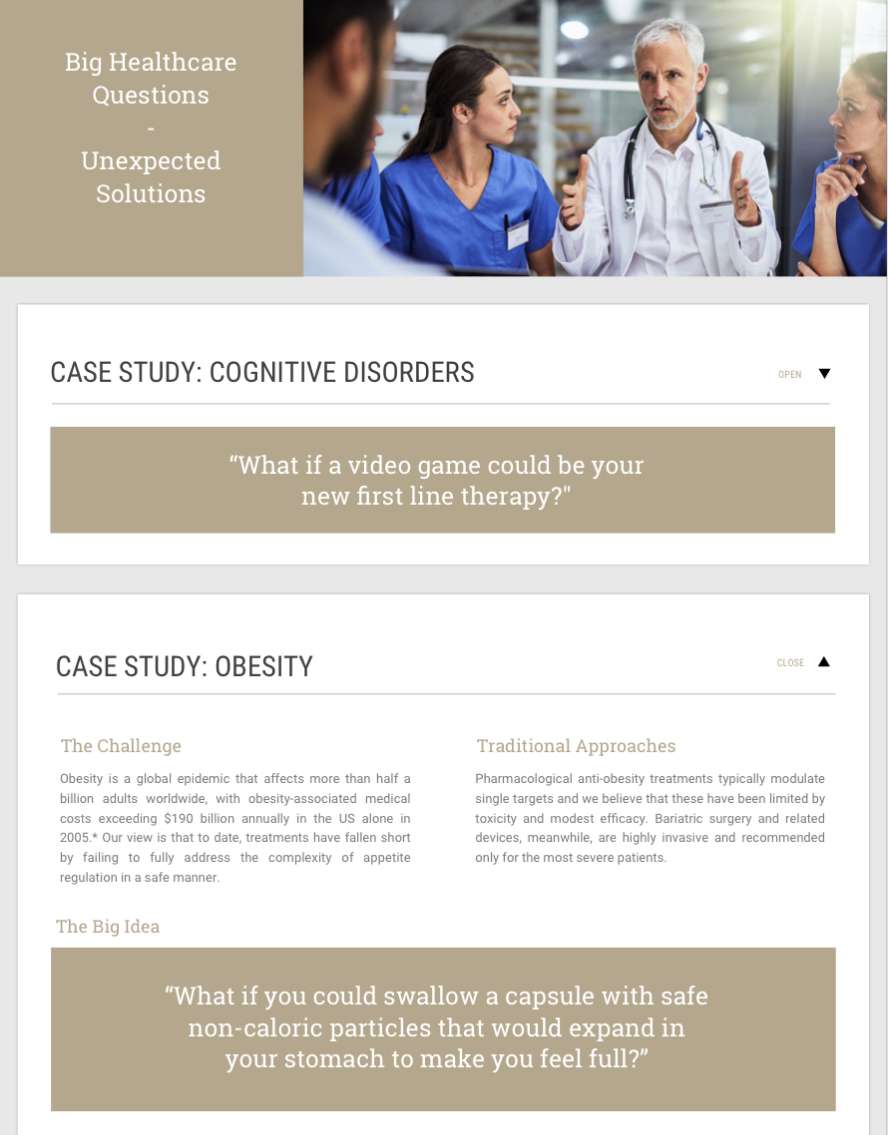 Tactical brand marketing & creative communications